+ Forgot your password?
+ Resend activation email
Registered users receive these benefits!

Access to Perfect Works


Community


Customized My.ETHOS


ETHOS mail


Exclusive downloads


Indepth Walkthroughs


TES exclusive editorials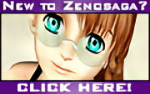 2004-08-08
Registration reinstated
New user registration has been reinstated for the site. Feel free to register.
2004-07-16
EPISODE II section
Preliminary EPISODE II section is now up and running.

The Xenosaga Madness Project lead by jetfuel is an ongoing, complete and comprehensive guide to the Japanese Xenosaga. Download the latest edition by clicking on the latest version number below:
1.2.6
Lambs sought refuge at the ETHOS since:
May 2001